Make your kitchen smart without replacing appliances
You don't need to replace all of the major appliances in your kitchen to make a smart kitchen.
Smart Displays and Voice Assistants
Smart displays and voice assistants are fantastic helpers in the kitchen. Both devices will allow you to set timers and answer questions about cooking methods and common measurements.
Pro Tip: Name your timers when using a voice assistant in the kitchen.
Smart displays like the Google Nest Hub and Amazon Echo Show (Show 5, Show 8) up the ante by adding the ability to display step-by-step recipes. If you don't want a dedicated smart display, you could use a tablet like the Amazon Fire HD 10 with a Show Mode Charging Dock for an Echo Show-like experience, but the sound will not be as room-filling.
Connected Small Appliances
Many small appliances, like counter top ovens and cookers, have apps to control them over WiFi or Bluetooth. The June Intelligent Oven takes the connected oven to 11 by adding sensors that recognize your food. Software updates to the June Oven add new functionality and features to your oven over WiFi, so your counter top smart oven continues to evolve with time. At a starting price of $699, the June Intelligent Oven isn't an impulse purchase for most consumers, but it is still less expensive than full-size connected ovens.
Sous Vide immersion cookers are another category of small connected appliances that have grown in popularity among home chefs in recent years. Once you try sous vide cooking, you will understand why it is so popular. Food is sealed with seasoning in a vacuum bag, and placed in a warm water bath. Immersion cookers precisely control the water bath temperature to provide consistent, restaurant-quality cooking results without the need to constantly monitor the cooking process. Sous Vide Immersion Circulators, like the Anova Precision Cooker, can turn almost any pot you already own into a Sous Vide cooker.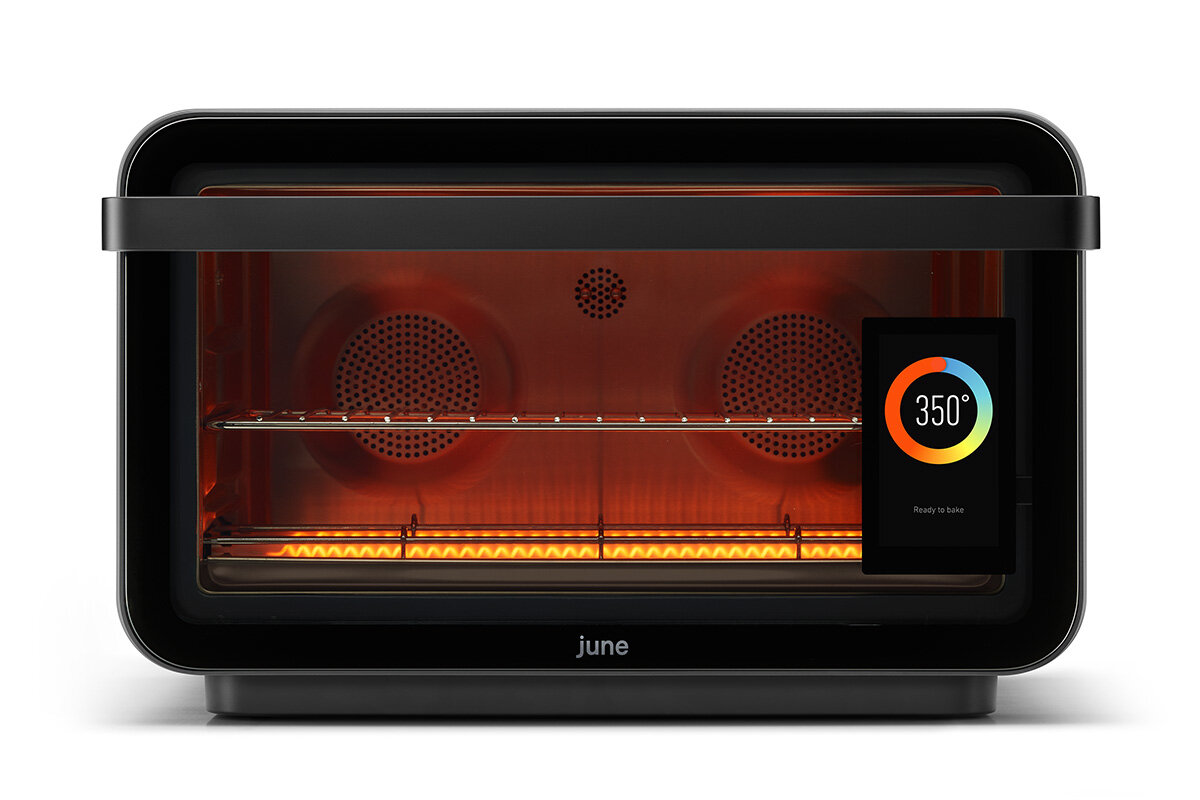 Add smarts to your existing appliances
Teach your existing countertop appliances new tricks by incorporating connected outlets. WiFi and Z-wave plug-in outlets add on/off control and energy monitoring of your existing appliances.
Pro Tip: Z-wave plug-in outlets act as Z-wave repeaters that improve your smart home network resilience and reliability, and uses your smart home hub as a security gateway barrier from the internet.